ROUND COOLING TOWER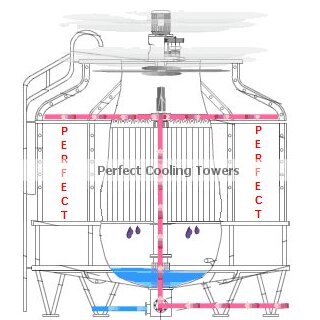 Body
The body is made of FRP which has the graceful figure. It is firmly assembled to from the bell-mouth shape, so That it can reduce the pressure loss.
Automatic Feed Water
The sprinkler rotates automatically with the low pressure of the circulating cooling water jet spray. So that it can reduce the automatic water.
Good Performance
The proper designs provide the good ventilation and wide contact area between liquid and vapor.
Read more
Enquiry
SQUARE COOLING TOWER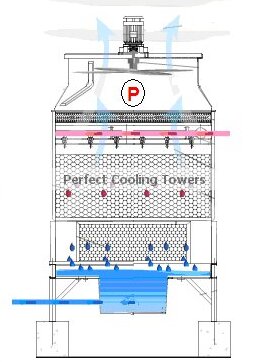 Filler of High Efficiency
The weak point which the cooling water leaned to one side is removed by the air velocity which is sucked and the heat exchange efficiency is maximized. The interval maintenance method of filler was especially designed and the air resistant minimized.
Wide Air Travel
The width of filler was made longer.
The Profitable Design of Air Flow
Optimum arrangement in fan and filler removed DEAD SPACE of air flow and promoted the efficiency
Read more
Enquiry
CROSS FLOW TYPE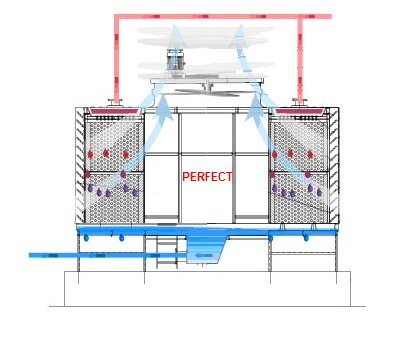 Minimization and Lightweight of Installation Space
Installation space is reduced and operation weight is minimized, using high efficiency packing materials specially designed for cooling tower of vertically alternating current.
Energy Saving
The power of fan is reduced by smoothing air flow due to bell mouth-shaped fan stack and energy is saved, using packing materials with less pressure loss.
Read more
Enquiry
INDUSTRIAL (COUNTER FLOW)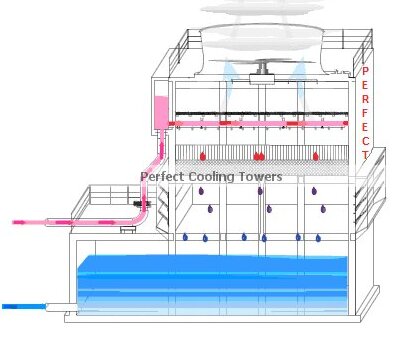 Easy Maintenance
Prefabricated construction will be the most convenient to maintain the system
Anti-Water Drift Loss
Excellent eliminator will prevent from any water drift loss.
Big Capacity of Cold Water Basin
Big sized cold water basin equipped with drain and filling system will prevent any air inflow in pipe lines.
Read more
Enquiry