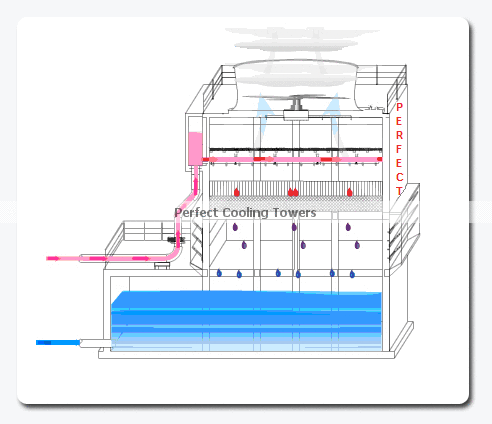 EASY MAINTENANCE
Prefabricated construction will be the most convenient to maintain the system
ANTI-WATER DRIFT LOSS
Excellent eliminator will prevent from any water drift loss.
HIGH PERFORMANCE OF WATER-SPRAYING
Low pressure in upper water tank (piping) gives excellent distribution of water spraying.
RECTIFICATION TYPE LOUVER
Utilizing rectification system increases the efficiency of filling and also prevents any water scattering to the outside of Tower.
BIG CAPACITY OF COLD WATER BASIN
Big sized cold water basin equipped with drain and filling system will prevent any air inflow in pipe lines.