Product Code: PFT-001050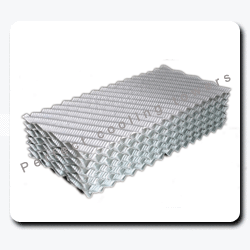 Product Code: PFT-001052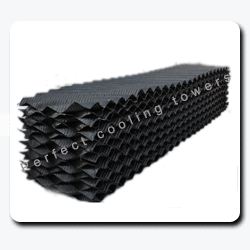 Product Code: PFT-001061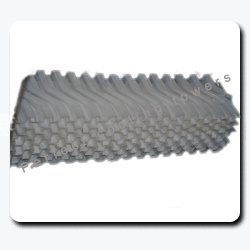 Product Code: PFT-001072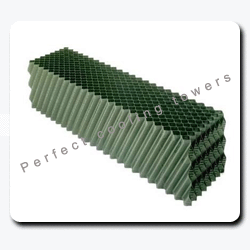 Product Code: PFT-001073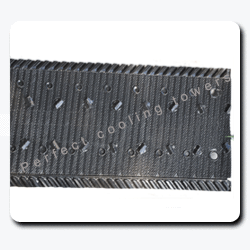 Product Code: PFT-001202
Pvc Honeycomb Fills
While the reason for a cooling tower rotates around water, the genuine heart of any cooling tower is the fill. Fill, or wet deck or surface, is a medium utilized as a part of cooling towers to build the surface region of the tower. Expanded surface territory considers most extreme contact between the air and the water, which takes into consideration more prominent dissipation rates. The fill gives a tremendously extended air-water interface for warming of the air and vanishing to occur. The water is cooled as it slides through the fill by gravity while in immediate contact with air that disregards it. The cooled water is then gathered in a frosty water bowl beneath the fill from which it is pumped again through the procedure to assimilate more high temperature. The warmed and dampness laden air leaving the fill is released to the climate at a point remote enough from the air bays to keep its consistently stepped go into the cooling tower.
The principle of operation of cooling tower fill is to put as much water surface area in contact with as much air as possible, for the longest amount of time possible. Film fills allow the water to form thin flowing sheets to expose as much water surface area as possible to the interacting flow.
Cooling tower sheet fills or media, come in many different forms and "micro-structures," each having unique characteristics to fit various applications. Film fills are selected for direct replacement, performance enhancement, and water condition compatibility. Each fill has performance characteristics that allow selections to be made for various heat loads, flow rates, water quality, and horse power combinations.
The film fill is a bottom support low-clog log fill configuration. Open, angular cross corrugations allow debris and biological growth foulant to pass, while providing maximum surface area and turbulence to develop efficient heat transfer. Texturing creates thermal capability improvement with little effect on fouling. The fills offers low pressure drop in an aerodynamic, durable design.
Drift Eliminators
PERFECT offers Drift Eliminators, made out of rigid PVC, are designed to remove entrained particles from air steam efficiently, with minimum pressure drop, thereby reducing the fan power requirement when the air passes through the Drift Eliminator.
Water droplets are separated from the air drift at the three direction change points on the drift eliminator. Our drift eliminator provides a cellular rugged structure with a very low pressure drop. This results in high drift elimination efficiency while exerting minimum driving force on the fan.